term 4 enrolments open september 12
term 3 Enrolments NOW OPEN
St Martins is a powerful space where children and teens feel they belong. We focus on the young people's strengths and interests, while also extending their social, emotional and physical skills.
Our workshop artists are professional practising artists with a passion for collaborating and creating original work with young people. They're actively engaged in the industry pushing the edges of their own art form.
Parents, carers and school teachers tell us that since their young people have been coming to St Martins, they've become more engaged, confident, emotionally literate, and well-rounded young people. And most importantly, they're having so much fun.
Resources: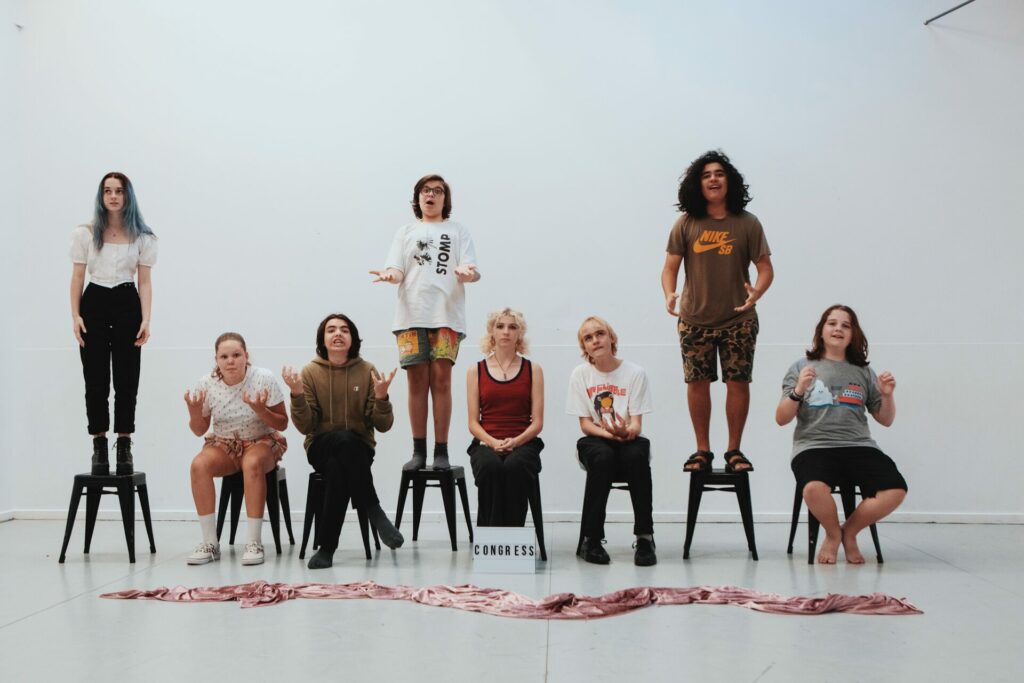 Congress
St Martins' incubator ensemble

We acknowledge the barriers to the arts that exist for many young people because of disability, cultural difference or social disadvantage and we offer scholarships and programs to overcome these barriers.
Stay in the loop
Sign up for our newsletter for the latest news and events