St Martins Workshops
Teens
Instead of teaching one acting method or merely leading the group, our workshop artists create a space where everyone can co-create together as artists. This can involve the workshop artists offering provocations, feedback and artistic responses based on equal exchange.
Our workshops offer a range of theatrical styles and explorations, asking our students to excavate everything and become well rounded performers and theatre-makers.
Teens can expect to:
Each term the group will work together to build a short outcome to share with an invited audience.
At the end of the year the teens perform their work in a performance called Hatched at St Martins Theatre.
SATURDAY 9TH JULY
12:30- 1:30pm 
St Martins,
South Yarra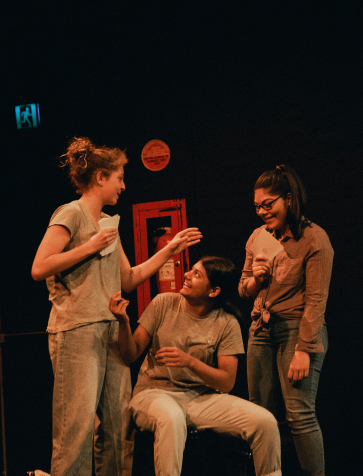 Term 1 
3rd february
–
9Th April
Term 2 
26th April 
–
24th JuNE
Term 3
11th July
–
16th September
Term 4
3Rd October
–
10th December
Thursday
4:30PM – 6:30PM
Northcote High School
Saturday
2:30pM – 4:30PM
Northcote High School
Saturday
2:30pm – 4:30pm
St Martins South Yarra
We acknowledge the barriers to the arts that exist for many young people because of disability, cultural difference or social disadvantage and we offer scholarships and programs to overcome these barriers.
Stay in the loop
Sign up for our newsletter for the latest news and events