An online performance inviting you into the magical moments found within home.
Performed live online each night, Us shows home life as it is.
The work captures micro-interactions between parents and their children, the beautiful, frustrating, messy, ridiculous, loving moments that usually go unseen, kept secret in the private realm and left out of grand narratives.
Us is an invitation into the living room of a family that's not yours and a wild meandering tale of how you are connected to them.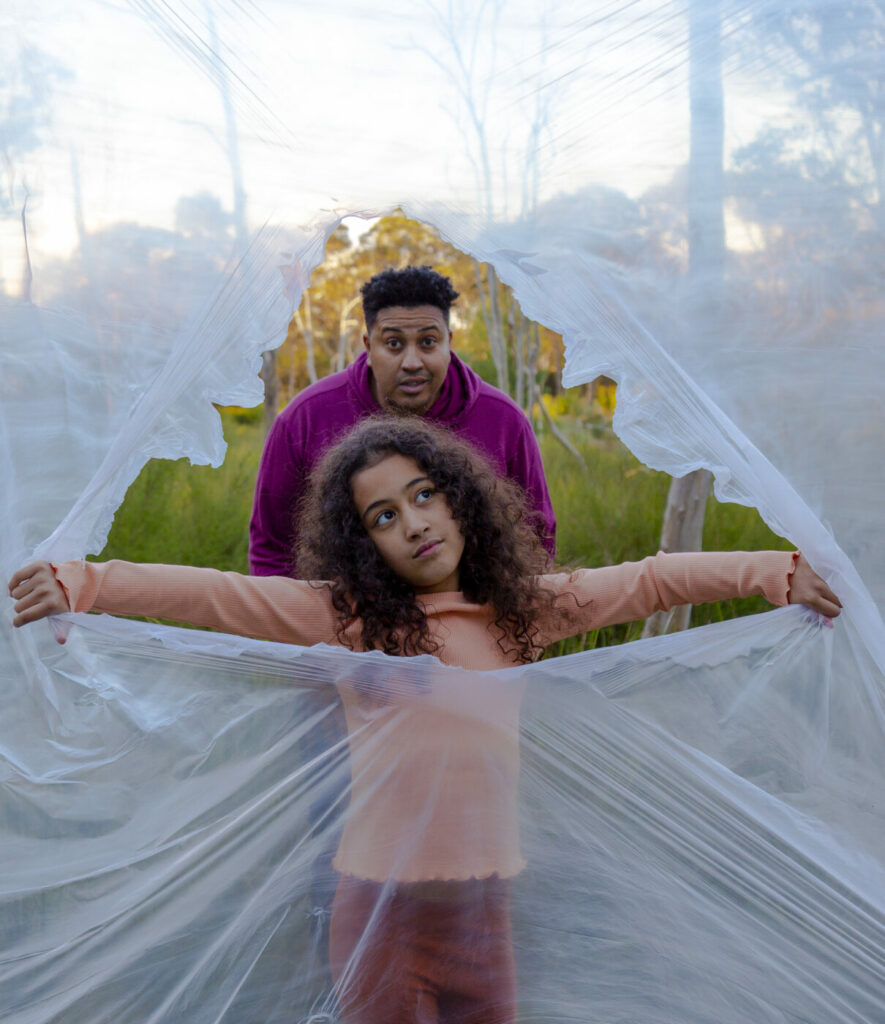 A cave person stubs their toe on a Monday, two brothers journey across an ocean, a cat shits in the bathroom sink in Collingwood, and a woman from the other side of the world cleans it up. Meanwhile, you are at your kitchen table in the middle of a pandemic, peering through the window into other people's well-lit houses.
Cast and Creatives
Director / Katrina Cornwell
Writer / Morgan Rose
Set and Costume / Emily Collett
Sound Design and Technical Director / Justin Gardam
Stage Manager / Jacinta Anderson
Cast
Julia Chilcott, Ashanti Joy, Paula Reid, Jackson Reid, Samuel Gaskin, Raelah Piata Lascelles, Jessy Soliman, Noray Hosny