A RESOURCEFUL HERO STRUGGLING AGAINST INCREDIBLE ODDS
February 5th – February 13th 2022
Presented by Midsumma Festival's AND/OR program and Rawcus in partnership with St Martins.
St Martins and Rawcus unite with a group of queer and allied young people to explode the word 'hero' into a thousand pieces and save you from it. [epic music]
Using verbatim text from 90s action films, A Resourceful Hero Struggling Against Incredible Odds is a simultaneous homage to and lambasting of Hollywood blockbusters. [gunshots and explosions]
Watch as we attempt to inhabit the persona of Bruce/Tom/Arnold and then figure out why we love him so much. Why do we want to be him? Are we allowed to be heroes too, running toward danger, surviving, and looking hot while doing it? Would you trust us to save you? This Midsumma. Get ready. For a takedown like you've never seen before. [music intensifies] Coming soon to a theatre near you.
Presented by Midsumma Festival and Rawcus, in partnership with St Martins Youth Arts Centre, this playful deconstruction of the 'hero' sits at the intersection of queerness and disability. A celebration of diversity and visual story-telling, this performance offers a chance to see the heroes none of us grew up with on our big (or small) screens.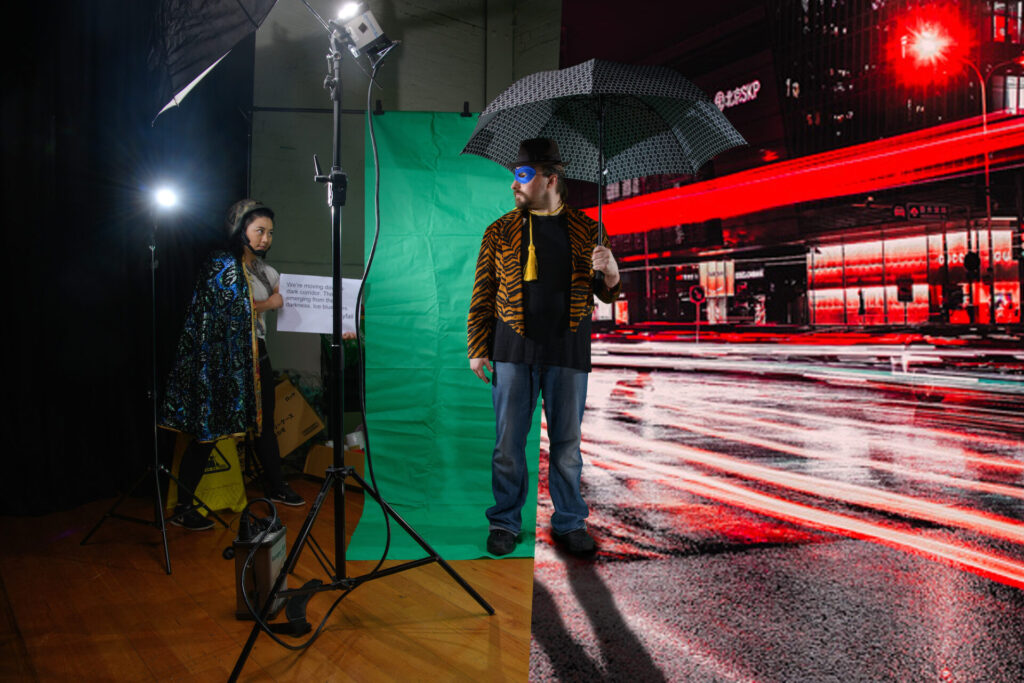 Rawcus is a critically acclaimed long-term ensemble of 14 performers with diverse minds, bodies and imaginations. For over 21 years the company has been creating audacious performances and arts experiences. This project sees the company collaborating with the makers of the sold out The Bachelor S17E05 and award nominated A Disorganised Zoom Reading of the script from Contagion to create a new verbatim pop adventure.
Rawcus receives support from The Victorian State Government Creative Victoria's Organisational Investment Program, The City of Port Phillip's Key Arts Organisation Program and the Shulu Foundation.
A Resourceful Hero Struggling Against Incredible Odds has been funded by the Midsumma Festival and the City of Melbourne
Cast and Creatives
Director • Katrina Cornwell
Writer • Morgan Rose
Set and Costume • Emily Collett
Sound Design and Technical Director • Justin Gardam
Stage Manager • Jacinta Anderson
Cast
Julia Chilcott • Ashanti Joy • Paula Reid • Jackson Reid • Samuel Gaskin • Raelah Piata Lascelles • Jessy Soliman • Noray Hosny