A huge congratulations to the young people and the entire team who made Balit Liwurruk: Strong Girl.
Last night, the 37th Annual Green Room Awards were held online due to COVID-19 social distancing and shutdown enforcements.
Having been nominated for 6 Green Room Awards (Ensemble; Lighting Design; Set, Costume, and Video Design; Music Composition & Sound Design; Direction; and Production), we were thrilled to take away wins for Ensemble and Director in the Independent Theatre Category.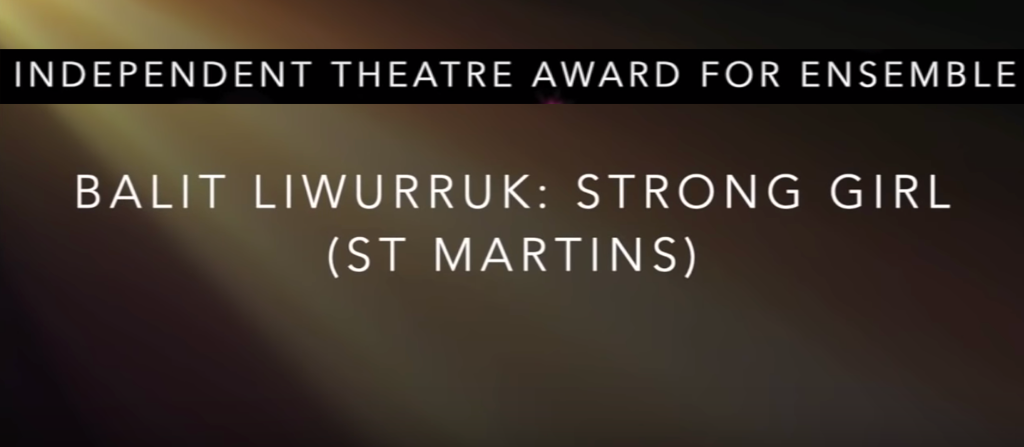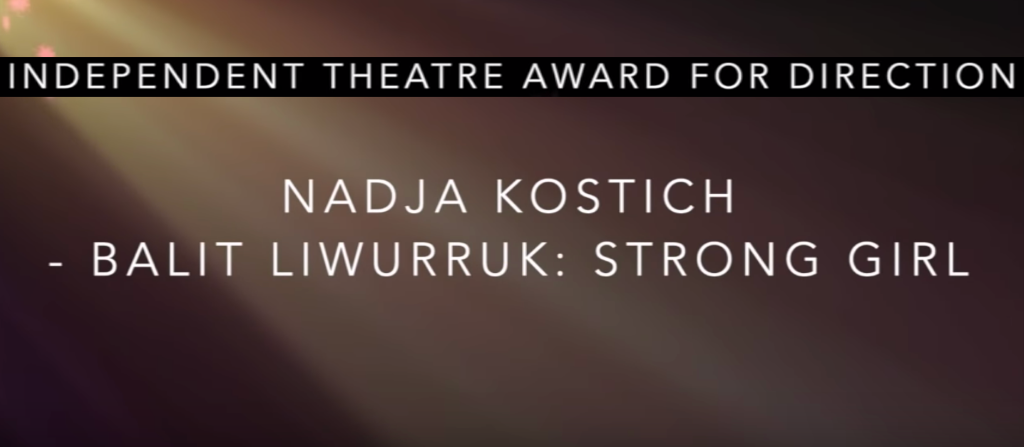 St Martins extends a huge congratulations to all the winners & nominees for the 2020 Green Room Awards, a special thank you to the Green Room Awards Association for persevering during the circumstances and delivering a stellar online awards ceremony, and thank you to everyone who supported Balit Liwurruk: Strong Girl throughout all stages of production.
Congratulations, Strong Girls!